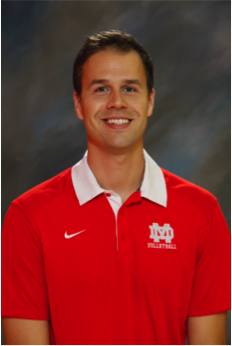 Varsity Head Coach: Dan O'Dell

Head Coach Dan O'Dell begins his sixth year as head coach of the girls' varsity team, having coached the team to the 5 consecutive CIF Southern Section finals with championships in 2015 and 2017. Under Dan's coaching, the Monarchs have won several tournaments, including the Queens Court
(2013), Dave Mohs (2013, 2016), and the California Challenge (2013, 2014), and the Nike Tournament of Champions (2017). Dan was also named the Division 1 Coach of the Year in 2014 and 2017.
Dan attended Penn State University, where he was starting setter from 2002-2006. He was an All-American his senior year and was All-Conference for all four seasons. He played and lost in the National Championship game in 2006, where he was named to the Final Four All-Tournament team. He also received an Academic All-Big Ten award for three years at Penn State while majoring in Industrial Engineering.
After spending two years as an IT consultant following graduation, Dan got back into the sport of volleyball by training with the Men's National Team during the winter of 2009. He played professionally in Portugal during the 2009-2010 season helping lead GC Vilacondense to their highest finish in club history.
Upon returning home, Dan began his coaching career at Mizuno Long Beach. He coached a top team at Mizuno Long Beach for 4 years, where his teams have placed among the nation's best. He is now the Club Director at Momentous VBC, having taken their 16's team to an 11th place finish nationally in 2016.
Dan began coaching at UCLA in 2010 as a volunteer assistant. He was promoted to a full-time assistant in the winter of 2011, taking charge of the team's middle blockers and controlling the defense for the team. In 2011, he helped lead UCLA to the National Championship.
Dan lives in Long Beach with his wife, Alli, and their daughters, Olivia and Kyla. He grew up in Rochester, NY in a big family with four brothers. He enjoys spending time with his family, watching sports, and playing games. He is also a big fan of the Buffalo Bills and Syracuse hoops.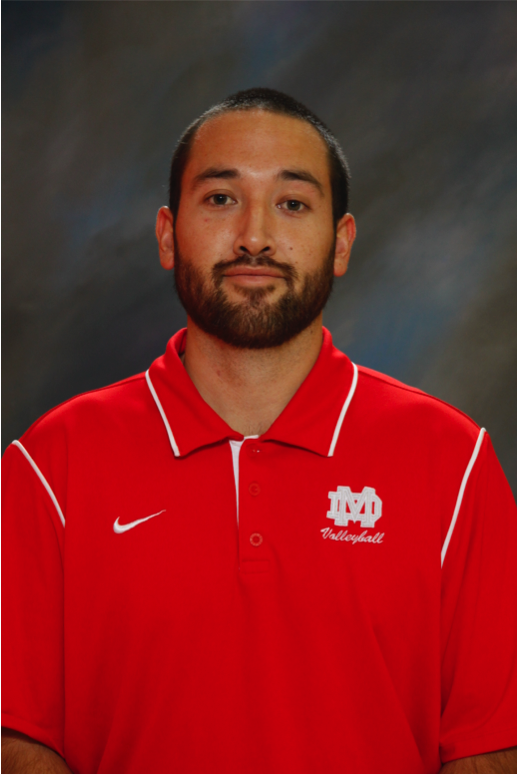 Varsity Assistant Coach: Sam Morehouse